LADIES IN CYBER
Termed the "Ladies in Cyber" charter, we believe an important aspect of bridging the cyber talent pool gap is to build initiatives that encourage more females to enter this profession. Our current volunteer team of female cybersecurity professionals who run programmes aimed at promoting development, advancement, and inclusion of women in the cybersecurity field. We also conduct career talks and mentorship programme for the students too.

Our Mission
To Engage Women in Cyber Security—in Singapore and Abroad—through Networking, Support, Collaboration and Motivation.

Our Aims
Whether you are a cybersecurity professional with years of experience or a student interested in pursuing a career in cybersecurity, there is something for you in this group.

What we do
We are a group of women with diverse backgrounds, experience and age united by a common interest in cybersecurity.

Our Past Events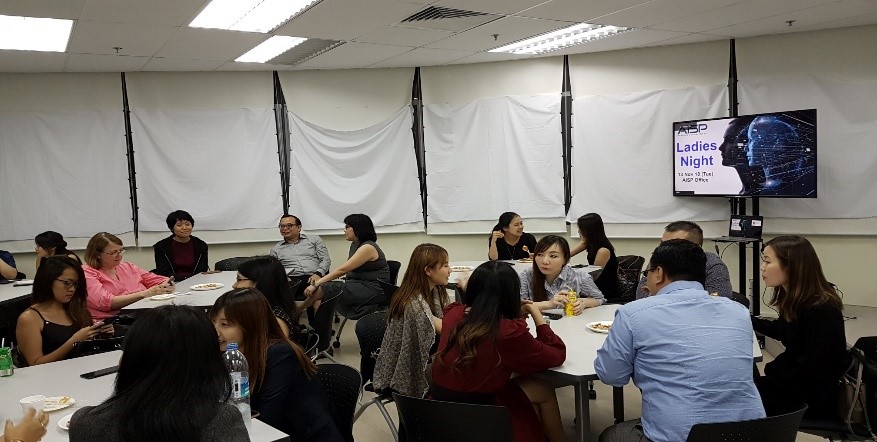 AiSP Members Ladies Night & Launch of AiSP Ladies in Cyber initiative on 13 Nov 18



Interview & Filming of AiSP Ladies in Cyber Promotional & Publicity Video to Schools on 12 Dec 18



AiSP Ladies in Cyber first Career Talk at Anderson Secondary School on 4 Jan 19



AiSP Ladies in Cyber Career Talk for ITE West Female Students studying Cybersecurity on 18 Jan 19



AiSP Ladies in Cyber School Assembly Talk at CHIJ Katong Convent on 22 Jan 19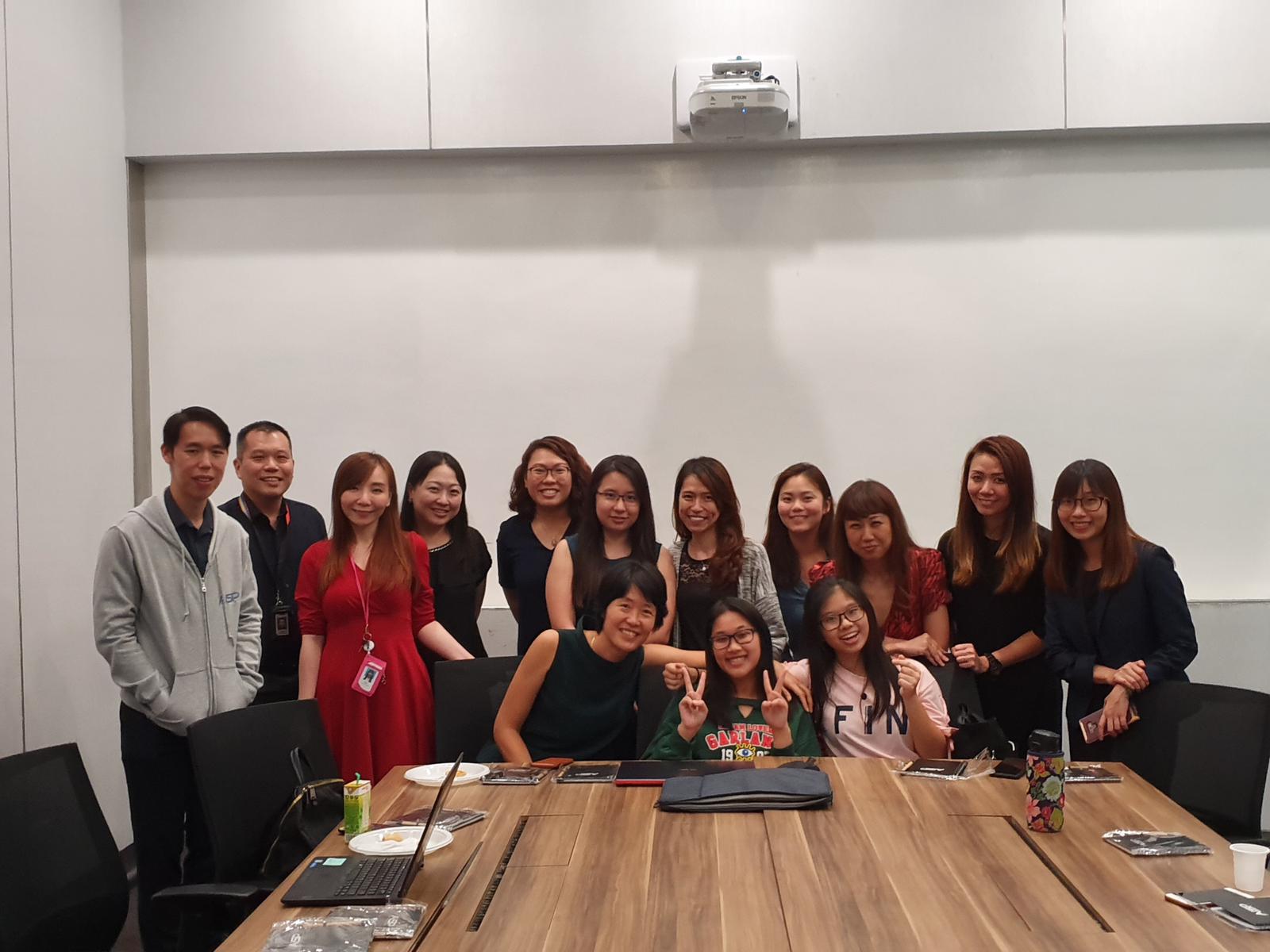 Capture the Flag Workshop on 7 Mar 19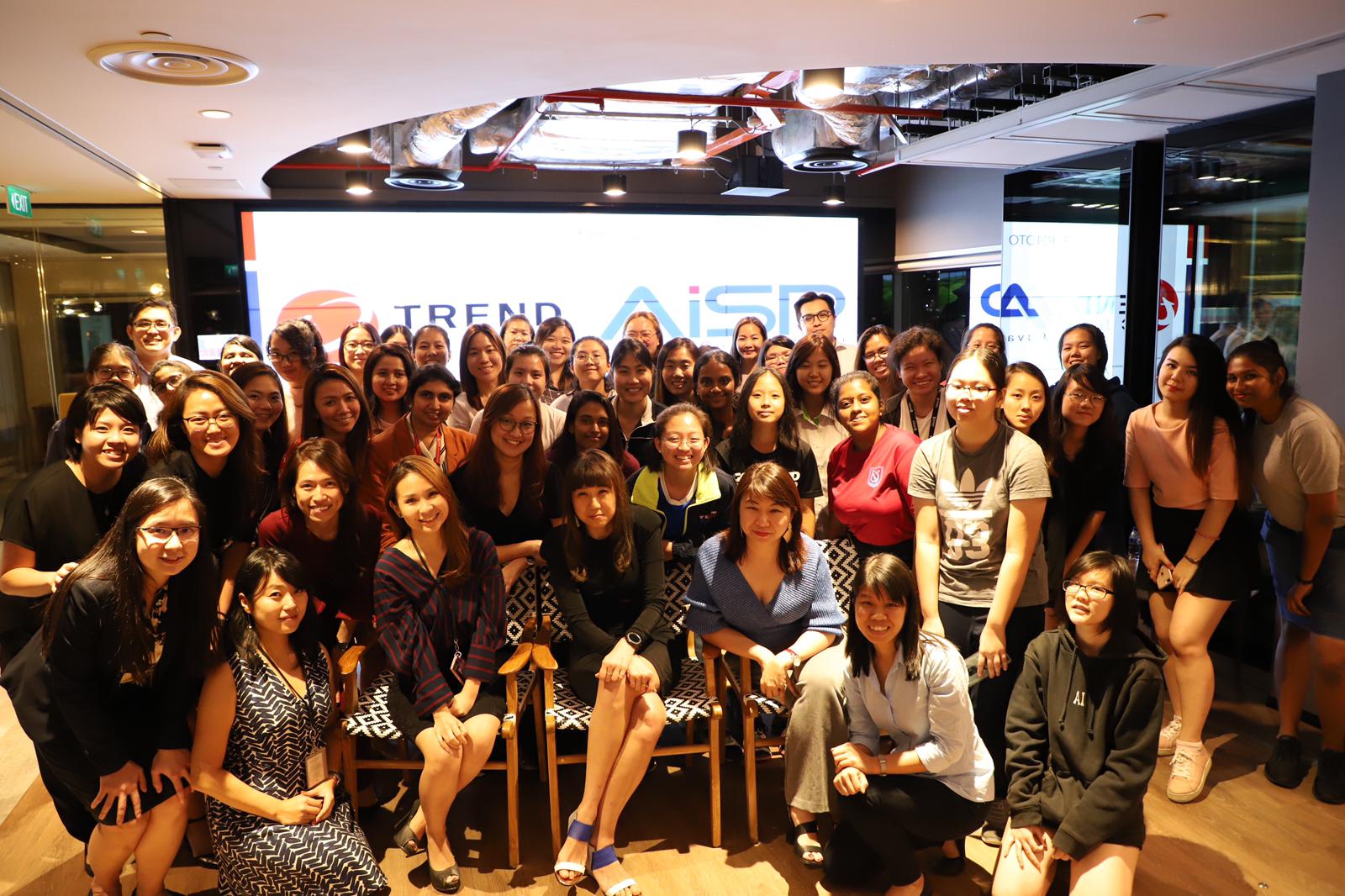 AiSP Cybersecurity Talk for Female IHL Students on 16 Apr 19



AiSP Ladies in Cyber - Mentor Briefing & Ladies Members Night on 28 Aug 19



AiSP Ladies in Cyber School Assembly Talk at St Margaret's Secondary School on 16 Oct 19



Launch of Ladies in Cyber Mentorship Programme on 26 Nov 19



Ladies in Cyber Mentors Midpoint Check Discussion on 8 Jul 2020



Methodist Girls' School Talk on 13 Oct 2020



Ladies in Cyber TrendMicro Fireside Chat with Ms Tin Peiling on 18 Mar 2021



AiSP & Cyber Together Joint Seminar for Ladies on 31 May 21



AiSP Ladies in Cyber Learning Journey to Ensign InfoSecurity and Dialogue Session with Minister of State Sun Xue Ling on 13 July 21



AiSP Ladies in Cyber Spill the Tea Session 1 Sep 21 as part of International Cyber Women's Day 2021



AiSP Ladies in Cyber Learning Journey to CISCO and Dialogue Session with Senior Minister of State Sim Ann on 21 Jan 22



AiSP International Women Day Celebrations & Fireside Chat with Ms Yeo Wan Ling at Trend Micro on 8 Mar 22



AiSP Ladies in Cyber Symposium and Dialogue Session with Minister Josephine Teo on 22 Mar 22



AiSP Ladies in Cyber Sharing with ITE West Students on 13 May 22



AiSP x (ISC)² Colombo Sri Lanka Chapter Joint Webinar on Emotional Effects of Cyber Bullying on the Society on 23 Jun 22



AiSP X WISAP Ladies In Cyber Spill The Tea Session on 14 Jul 22



Sharing on Cybersecurity Career for Women on 23 Jul 22 at Skills for Good Festival



AiSP International Cyber Women's Day Celebrations 2022 on 1 Sep 22



AiSP Ladies in Cyber Learning Journey to Ensign InfoSecurity & Dialogue Session with MOS Gan Siow Huang on 6 Sep 22



AiSP X MBOT Ladies In Cyber Webinar on 01 Nov 22



AiSP Ladies in Cyber Learning Journey to Schneider Electric & Dialogue Session with SPS Rahayu on 15 Nov 22



AiSP Ladies in Cyber Learning Journey to Singapore Institute of Technology & Dialogue Session with Ms Nadia on 8 Mar 23



AiSP Ladies in Cyber Symposium 2023 with Launch of Thena and Dialogue Session with Minister Josephine Teo on 18 Mar 23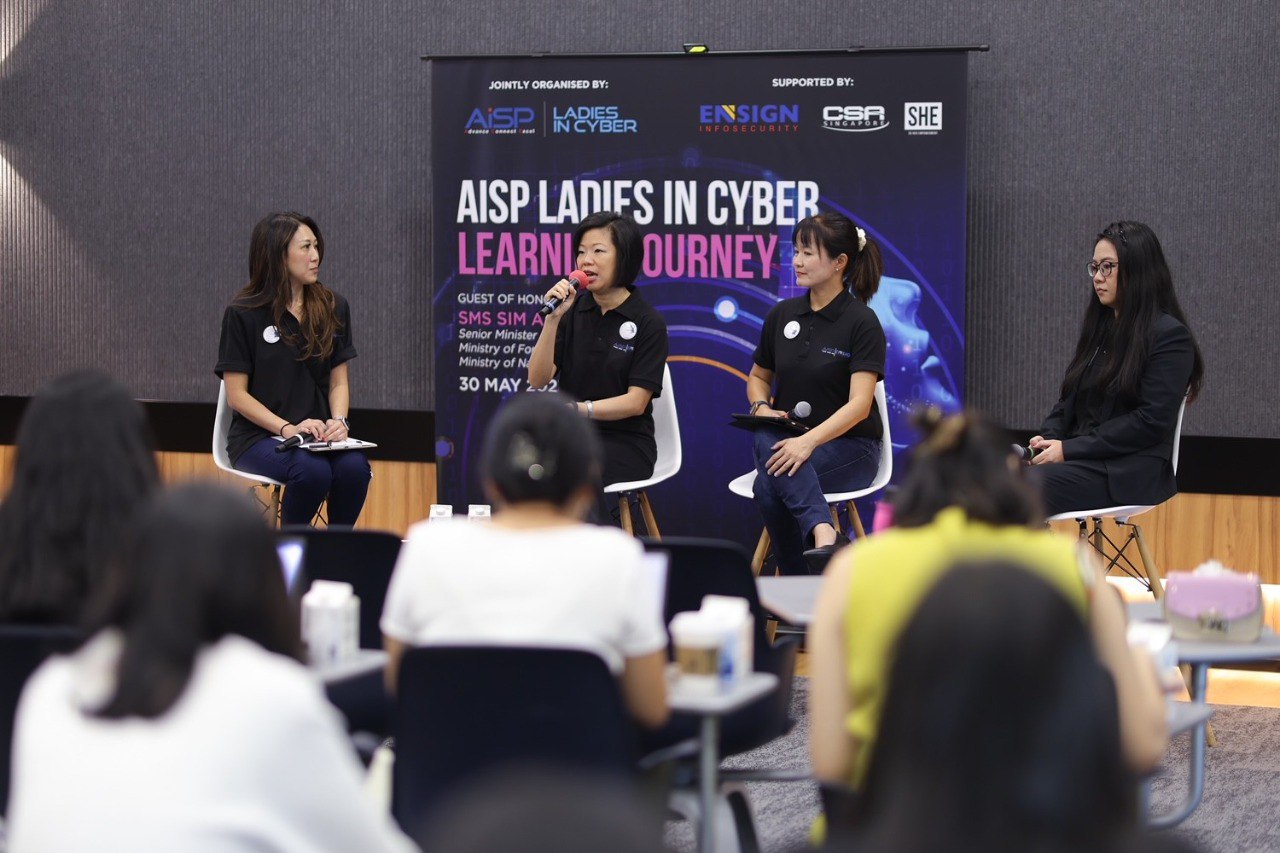 AiSP Ladies in Cyber Learning Journey to Ensign InfoSecurity & Dialogue Session with SMS Sim Ann on 30 May 23

If you are interested to be a mentee in our Ladies in Cyber Mentorship Programme, please contact your lecturer.

For female AiSP members who are looking for ways to give back to our cybersecurity ecosystem, we hope you can volunteer with us today as a mentor. Please complete this application form to indicate your interest.

To find out more about our Ladies in Cyber initiative and on how you can contribute and/or participate in the initiative, please contact Ms Sherin.Lee at AiSP.sg or write to our secretariat team at Secretariat at AiSP.sg.